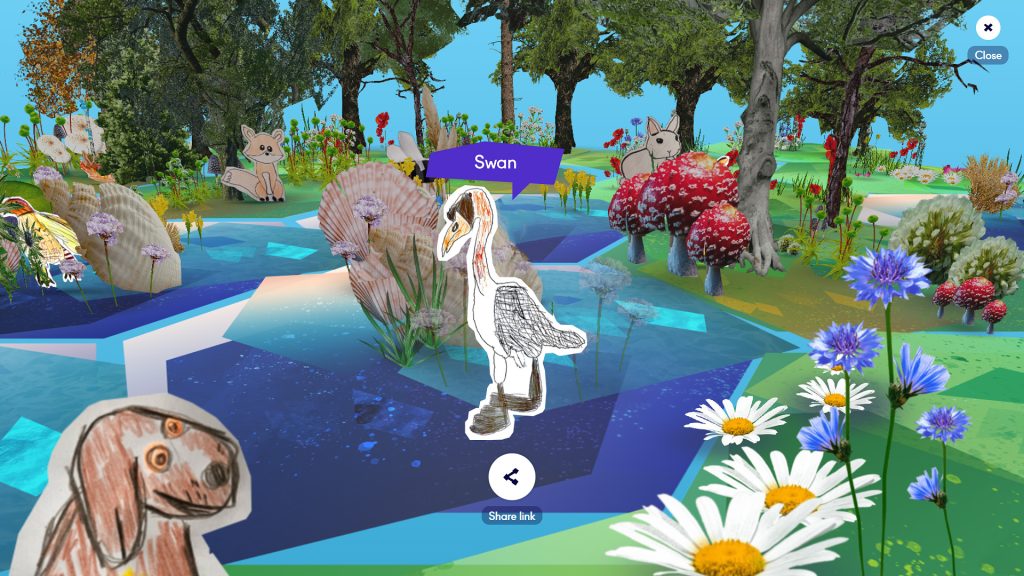 The Wild Escape was a major new project by Art Fund bringing hundreds of museums and schools together in a celebration of UK wildlife and creativity. Launching on Earth Day 2023, children are invited to explore and discover nature in museum collections, bringing their chosen creature to life with their own creativity and following their escape to a thriving ecosystem.
Putting the child's creativity front and centre, PRELOADED designed an art tool that allows children to capture and digitise their created creatures, breathe life into them and release them from institutions across the UK into a digital biodiverse ecosystem to wander alongside the creations made by other children.
Once released, children can search and find their individual drawings and explore how they wander through diverse habitats and have whimsical encounters with other creatures.
Created At: PRELOADED
Learn More: Case Study